Singapore Expats offers a one-stop residential Singapore property guide, renting procedure and information directory for expatriates living or relocating to Singapore.
Rent Singapore property, apartment or house has never been easier. Our Singapore Property Classifieds provide one stop property search for apartment, flat or house for rent or sale in Singapore. Expatriate or would-be expat can also exchange tips and ideas in our Expat Forum.
Working in Singapore: Personalised Employment Pass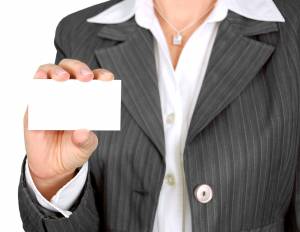 Perhaps the most elusive of all the work visas available in Singapore, the Personalised Employment Pass (PEP) offers foreign talent greater flexibility and opportunities than any other pass. While it confers many benefits, this pass is not a long-term option as it holds a validity of up to three years and cannot be renewed upon expiry.
Primarily aimed at attracting some of the world's greatest talents to Singapore, the PEP ensures that the foreign applicant would be able to work in any occupation in any industry, provided that the criteria for entering certain specialised fields such as law or medicine are fulfilled. Unlike the Employment Pass, the PEP does not tie the applicant to any one employer. Whether he or she remains in the same company would not affect the PEP status.
Another important benefit of this pass is that the applicant would be able to gain a first-hand understanding of the jobs market in Singapore. The applicant would be able to remain in Singapore for up to six months without being employed, and to use this time to assess various companies to find the right match for him or her. This is much unlike the other passes that are granted to...
Read More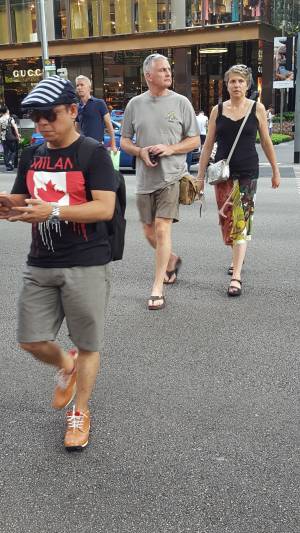 Dubbed as 'Asia Lite' by some, modern Singapore makes an attractive tourist destination with its predominantly English-speaking populace providing a much gentler introduction to life in Asia than most of its regional counterparts. In particular, it holds great appeal for tourists travelling with their families and as well as for foreign professionals looking to emigrate. Nevertheless, to any traveller coming from outside of Asia, while local attractions may provide a feast for the eyes, it is the cultural norms in Singapore may provide some of their fondest, if not most startling, memories of their time in Singapore.
In this article, we'd introduce various aspects of local living that may seem quaint, draconian or quite simply baffling to the foreign visitor. We hope that this information would help to ease any sense of disorientation that one may experience when visiting Singapore for the first time, and that it'd help you to truly enjoy your time here.
1. Bring an umbrella everywhere
Unlike Ireland, it doesn't rain in Singapore for 364 days a year. However, when it rains, especially during the...
Read More
House Hunt Guide
Accommodation, property and house hunting guide focusing on price, location and expatriate housing choice like an apartment or house.
Relocation to Singapore
Guides on relocation, staying and living in Singapore, information and tips when relocating to Singapore. Including culture shock, cost of living and others. All information an expat or would be expat needed to know.
Search for Property
Residential Property - Apartment, black & white house, bungalow, cluster housing, condo, conservation house, flat, penthouse.
Commercial Property - Factory, office, shop or warehouse.
Most
Popular
Searches in the Property Classifieds
Moving and relocating to Singapore
Rent property, apartment, house in Singapore made easy. Singapore Property Classified listings for apartment, condominium, house and commercial properties.
Information, resource guide and FAQ for Singapore expat. Including living, housing, staying and working in Singapore.
Singapore housing rental guide, travel and transport guides in Singapore.
Expat Singapore relocation, moving services, lodging, accommodation, property and housing rental guide.
Guides on shopping, fine food, sports, places of interest, entertainment and clubbing in Singapore.
Search apartments and houses in Singapore in our Singapore Property Classifieds or view our collection of Singapore Property Pictures.
Join the friendly Expat Forum and share tips and opinions with fellow expatriates or login to our Dating & Friends section.
Renting or Selling property in Singapore
Submit your property listing - apartment, condo, house, flats rental or sale to the most comprehensive property listings database in Singapore.
Our advantages
Most complete Singapore property classifieds - residential and commercial.
Number 1 expatriate & property portal in Singapore.